1-2-3 Magic Parenting Course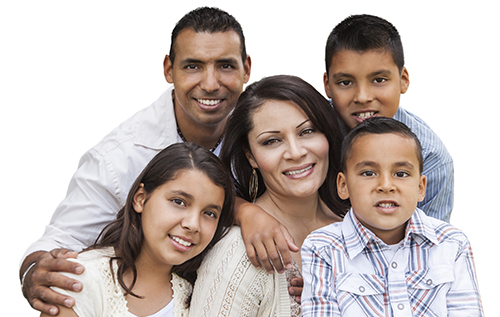 The Learning Assessment and Neurocare Centre are now offering 1-2-3 Magic courses.  The course is run from 10am to 5pm in Chertsey, Surrey as well as at ADHD Solutions in Leicester.  The course is aimed at parents of children aged between 2 and 12 years old who are experiencing challenging behaviour.
LANC have commissioned Jean Kydd and Karen Henfrey, experienced 1-2-3 Magic practitioners, to offer a rolling program of Saturday 1-2-3 Magic parent training days exclusively for our families.
We appreciate many of our families lead very busy lives and would value the opportunity to avoid having to take time off work and be able to complete the training one day and get started using it the next day.
What is 1-2-3 MAGIC?
1-2-3 Magic is a behavioural management program for parents and other carers of young children, including teachers.  1-2-3 Magic is easy to learn and it works.  Parents can learn the programme in one day and start the next.  The basic logic and simplicity of the method  means that it is easy to remember for both parents and kids-especially under conditions of emotional stress.
1-2-3 Magic is a parent-in-charge program that eliminates arguing, yelling or smacking.  Emotional turmoil and excessive talk do not make for good discipline.  In fact, you might say 1-2-3 Magic is the only discipline program we know based on the fact that parents talk too much.
According to 1-2-3 Magic, the job of parenting consists of three tasks:
Controlling obnoxious behaviour
(arguing, whining, fighting, tantrums)
Encouraging good behaviour
(going to bed, homework, eating)
Strengthening your relationship with your child
The instructions for each parenting task are extremely clear and straightforward.
What Happens At The Course?
We use a combination of DVD/powerpoint presentations and participant booklets as teaching aids on the day of the course.  We also encourage people to purchase their own copy of the 123 magic book to support their learning at home, although this is not compulsory.
The DVD covers practical aspects of using the techniques and we expand on that to relate it to the range challenges faced by the participants of each particular group, which will depend on the overlap of conditions their children may have.
Testimonials
"Thank you so much for such an informative and beneficial day."
"Very beneficial – the presentation was fantastic!  And the facilitator's knowledge was very helpful."
Venue
Chertsey Childrens Centre
Pyrcroft Road, Chertsey
Surrey
KT16 9ER
Upcoming Course Dates
TBC
It is located just 5 minutes off the m25 and with free parking.
The day will last from 9.30am to 5pm with a break for lunch between 1pm and 2pm.  A group table will be booked for participants at a country pub opposite the venue to give parents to opportunity to get to know one another in an informal and relaxed atmosphere.
Meal orders will be taken on arrival so lunch is served promptly, giving plenty of time for parents to socialise and share parental experiences of supporting a child with ADHD.
Groups will be kept to a maximum of 14 to enable everyone to get to know one another and should the group wish to meet up again for a reunion then this can be requested on the day.
Online Study
Invitation to participate in an online survey for those who were diagnosed with ADHD/ADD before age 18, are between 18-40 and have no knowledge of any high pervasive impact disorders (Autism, Asperger's, Personality Disorders).
Online Study
If you meet the criteria outlined and wish to participate, please click on the link below to complete this anonymous and confidential 10 minute survey.
This study has full ethical approval and aims to examine the potential differences between self and public stigma concerns in disclosures versus non-disclosures of ADHD/ADD. Additional information is outlined on the first page of the survey.